BARBARA ONIDA
Confirmed Associate Professor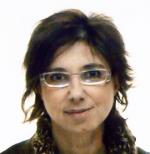 Scientific branch
CHIM/07 - FONDAMENTI CHIMICI DELLE TECNOLOGIE
(Area 0003 - Scienze chimiche)
Publications
PORTO - Publications Open Repository TOrino
Curriculum
Expand text

Barbara Onida was born in Torino in 1969. She graduated in Chemistry at the Turin University in 1993 (summa cum laude). In 1994 she spent six months at the Department of Chemistry of the University Notre Dame de la Paix of Namur, working on synthesis and NMR characterization of zeolites.
She carried out her Ph.D in Material Engineering at Politecnico di Torino, Department of Material Science and Chemical Engineering and she obtained her PhD degree in April 1998. In July 1998 she started working at the Politecnico di Torino as assistant professor (Chemistry).
In 2001 and 2002 she spent several months at the Centre of Clean Technology, now Green Chemistry Centre of Excellence, of the University of York, working on functionalization of mesoporous silicas.
Since November 2006 she is Associate Professor of Chemistry at Politecnico di Torino.
She collaborates with several companies (Toyota Central R&D Labs., Thales Alenia Space, Eltek, ITT) in the form of collaborative research projects, research contracts and research agreements.
She is member of the Reference Centre CR-INSTM for Materials with Controlled Porosity of the Consorzio Interuniversitario per la Scienza e Tecnologia dei Materiali (INSTM) (other members: University of Sassari, University of Calabria and University of Padova). In December 2011 she founded Miso Srl, a Spin-Off of Politecnico di Torino operating in the field of drug delivery for dermatological applications.
She is co-author of more than 110 papers in the international literature and a few patents. Her scientific activity consists mainly in the synthesis, characterization and functionalization of ordered mesoporous silicas, zeolites, hybrid organo-inorganic materials and surfaces for applications in catalysis, adsorption/separation, sensing, immobilization and controlled release of functional molecules, with particular attention to the surface chemistry.