DANIEL MILANESE
Associate Professor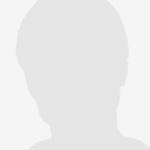 Roles
Member (Commissione istruttoria per il Coordinamento dell'Attività Didattica e formativa)
Componente (Commissione Istruttoria di Indirizzo Strategico per la Didattica)
Componente Commissione Strategie per le Tecnologie dell'Informazione
Member (Academic Senate)

Scientific branch
ING-IND/22 - SCIENZA E TECNOLOGIA DEI MATERIALI
(Area 0009 - Ingegneria industriale e dell'informazione)
Publications
PORTO@IRIS - Publications Open Repository TOrino
Curriculum
Expand text

Daniel Milanese is Associate Professor at Politecnico di Torino (Italy) since 2002. He gained a PhD in Materials Engineering at Politecnico di Milano (Italy) in 2001. He is Deputy Coordinator of the Interdepartmental laboratory Photonext at Politecnico di Torino. His research interests include the design, fabrication and characterization of photonic glasses and optical fibers for lasers and amplifiers in the near infrared wavelength region, and more recently fibers for biophotonic applications. He is author of more than 110 peer-reviewed papers and two European patents. He participated in several regional and national research projects and he is MC Member for Italy of the EU-COST MP1401 project "Advanced Fibre Laser and Coherent Source as tools for Society, Manufacturing and Lifescience". He is Associate Editor of the OSA's Journal Optical Materials Express, is member of the Optical Society, the European Optical Society, the American Ceramic Society and of the European Technology Platform Photonics 21.