STEFANIA SPECCHIA
Confirmed Associate Professor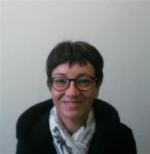 Phone

+39 0110904608 / 4608 (DISAT)
+39 0110904646 / 4646 (DISAT)

Email
stefania.specchia@polito.it
Scientific branch
ING-IND/25 - IMPIANTI CHIMICI
(Area 0009 - Ingegneria industriale e dell'informazione)
Publications
PORTO@IRIS - Publications Open Repository TOrino
Curriculum
Curriculum file (129 KB)
Expand text

Stefania Specchia graduated in Chemical Engineering (M.S.) in 1995 (Catalytically modified fly-ash filters for NOx reduction with ammonia) at Politecnico di Torino with 110/110. She is actually Associate Professor of Chemical Plants Design at Politecnico di Torino, I Faculty of Engineering, Department of Materials Science and Chemical Engineering (from 01/01/2011). From 2002 she approached the the CRE3 Group (Catalytic Reaction Engineering for Energy and Environment Group), taking care of the "Energy" sector of the group. She is actually tutoring the research activities of approx 10 graduate and undergraduate students. She is author of more than 65 publications on catalytic combustion, hydrogen production processes, fuel cells systems. Her scientific activity is mainly focused on three topics:
1. Fiber premixed catalytic burners for methane combustion;
2. Hydrogen production:
2.1 short-contact-time catalytic reactors for syngas production via partial oxidation and steam reformers;
2.2 catalytic reactors for syngas clean-up (WGS/CO-PROX/CO-SMET);
2.3 fuel processors design and modeling for hydrogen production starting from hydrocarbon fuels;
3. Low-temperature fuel cells (DMFC/PEMFC).
These activities were and are mainly correlated to projects funded by the E.C., the Regione Piemonte, the Ministry of Higher Education and private industries.

During Spring 2007 she was lecturer of the course "Fuel Cells: fundamental aspects and process engineering" for graduate students at Cà Foscari University, Department of Environment Engineering, Venice (Italy). During Summer 2006 she was Visiting Professor at The University of Western Ontario, Department of Chemical and Biochemical Engineering, London (ON) Canada; in this period she was lecturer of the course "Selected Topics in Chemical Engineering: Aspects of Hydrogen Economy" for graduate students.