STEFANIA SPECCHIA
Confirmed Associate Professor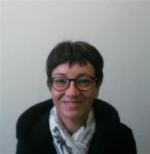 Phone

+39 0110904608 / 4608 (DISAT)
+39 0110904646 / 4646 (DISAT)

Email
stefania.specchia@polito.it
Scientific branch
ING-IND/25 - IMPIANTI CHIMICI
(Area 0009 - Ingegneria industriale e dell'informazione)
Publications
PORTO@IRIS - Publications Open Repository TOrino
Curriculum
Curriculum file (457 KB)
Expand text

Stefania Specchia graduated in Chemical Engineering (M.S.) in 1995 (Catalytically modified fly-ash filters for NOx reduction with ammonia) at Politecnico di Torino with 110/110. She is currently Associate Professor of Chemical Plants Design at Politecnico di Torino, Department of Applied Science and technology (from 01/01/2011). Erasmus+ departmental coordinator (academic issues) for outgoing/incoming students in Chemicla Engineering. Leader of the Gre.En2 Group (Green Energy & Engineering Group). She is tutoring the research activities of 5 people (post-doc/graduate/undergraduate students). She is author of more than 119 publications on catalytic combustion, hydrogen production processes, fuel cells systems. Her scientific activity is mainly focused on three topics:
1. Fiber premixed catalytic burners for methane combustion;
2. Hydrogen production
3. Low-temperature fuel cells (DMFC/PEMFC). These activities were and are mainly correlated to projects funded by the E.C., the Regione Piemonte, the Ministry of Higher Education and private industries. Visiting Professor at The University of Western Ontario, Department of Chemical and Biochemical Engineering, London (ON, Canada), 2006; Universidade Estadual de Maringà, Maringà (PR, Brazil), 2011; The University of British Columbia, Vancouver (BC, Canada), 2015.