FELICE CATANIA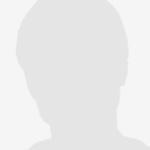 Tecnologo TD (Service Centre of the Department of Applied Sciences and Technology)
Adjunct Professor (Ateneo)

Felice Catania is a Technologist at Department of Applied Science and Technologies at Politecnico di Torino.
He completed a master's degree in Biomedical engineering at Politecnico di Torino, where he won a scholarship and became a Research Fellow.
His skills include optical design via ray tracing, CAD and CAM software abilities, laser beam characterization.
His work activity is carried out in particular collaboration the Materials and Micro Systems Laboratory of the Politecnico di Torino (ChiLab).
Over the past years his research activity has been focused on laser systems, in particular on laser welding, hollow core wavelength guide design, optical systems for beam shaping and spectrophotometric analysis.