Multiscale modelling for materials science and process engineering
Specific mission
Development of multiscale modelling platforms including:
(1) continuum mechanics (computational fluid dynamics, rigid-body simulation),
(2) mesoscale models (Stokesian and population dynamics),
(3) molecular models (full-atom and coarse-grained molecular dynamics)
(4) quantum chemistry.
The multiscale platforms are based on open-source license-free simulation tools and the work focuses on the development of connections between models by using different strategies (e.g. parameter passing).
Main research topics
Computational Fluid Dynamics for turbulent multiphase polydisperse systems
Molecular dynamics simulation of fluids
Mesoscale simulation of colloidal systems
Multiscale simulation of flow and transport in porous media
Multiscale modeling of polymer reacting systems
Main partnerships
Prof. Rodney Fox, Iowa State University
Prof. Paola Carbone, University of Manchester, UK
Prof. Emilio Baglietto, Massachusetts Institute of Technology
Prof. Martin Van Sint Annaland, Eindhoven University of Technology
Prof. Ville Alopaeus, Aalto University
Prof. Ignacio Pagonabarraga, University of Barcellona
Prof. Mike Allen, University of Warwick
Prof. Matthäus Bäbler, KTH Royal Institute of Technology
IFP Energies Nouvelles, Lyon
ENI – Division Refining and Marketing
BASF – Multiphase Flow Group
BASF – Polymer Reaction Engineering Group
OPTIMAD Engineering
CEA - Commissariat à l'énergie atomique et aux énergies alternatives
Projects and publications
Selected funded research projects

DIGITAL ONTOLOGY-BASED MODELLING ENVIRONMENT FOR SIMULATION OF MATERIALS
MARCHISIO DANIELE
2019 - 2023 (Current)
VIRTUAL MATERIALS MARKET PLACE (VIMMP)
ASINARI PIETRO, MARCHISIO DANIELE
2018 - 2021 (Current)
SIMULAZIONE NUMERICA DELLA FORMAZIONE DI SCHIUMA MEDIANTE STRUMENTI DI FLUIDODINAMICA COMPUTAZIONALE
MARCHISIO DANIELE
2017 - 2020 (Current)
MODELLAZIONE DI SISTEMI GAS-LIQUIDO-SOLIDO
VANNI MARCO
2018 - 2019 (Completed)
MODENA - MODELLING OF MORPHOLOGY DEVELOPMENT OF MICRO- AND NANO STRUCTURES
MARCHISIO DANIELE
2013 - 2016 (Completed)
ALGORITHMIC GENERATION OF PACKINGS WITH RIGID BODY SIMULATION
MARCHISIO DANIELE
2015 - 2015 (Completed)

Selected recent publications

2019

A molecular dynamics approach to nanostructuring of particles produced via aerosol cationic photopolymerization
Article


Bazzano, Marco; Marchisio, Daniele; Sangermano, Marco; Wörner, Michael; Pisano, Roberto
CHEMICAL ENGINEERING SCIENCE
Elsevier Ltd
Vol.195 pp.7 (pp.1021-1027) ISSN:0009-2509 DOI:10.1016/j.ces.2018.10.047

A numerically robust method of moments with number density function reconstruction and its application to soot formation, growth and oxidation
Article


Salenbauch, Steffen; Hasse, Christian; Vanni, Marco; Marchisio, Daniele L.
JOURNAL OF AEROSOL SCIENCE
Elsevier
Vol.128 pp.16 (pp.34-49) ISSN:0021-8502 DOI:10.1016/j.jaerosci.2018.11.009

2018

An improved scheme for a Robin boundary condition in discrete-time random walk algorithms
Article


Boccardo, Gianluca; Sokolov, Igor M.; Paster, Amir
JOURNAL OF COMPUTATIONAL PHYSICS
Academic Press Inc.
Vol.374 pp.14 (pp.1152-1165) ISSN:0021-9991 DOI:10.1016/j.jcp.2018.08.009

Description of droplet coalescence and breakup in emulsions through a homogeneous Population Balance Model
Article


Castellano, Simone; Sheibat-Othman, Nida; Marchisio, Daniele; Buffo, Antonio; Charton, Sophie
CHEMICAL ENGINEERING JOURNAL
Elsevier
Vol.354 pp.11 (pp.1197-1207) ISSN:1385-8947 DOI:10.1016/j.cej.2018.07.176

Bridging the gap across scales: Coupling CFD and MD/GCMC in polyurethane foam simulation
Article


Karimi, Mohsen; Marchisio, Daniele; Laurini, Erik; Fermeglia, Maurizio; Pricl, Sabrina
CHEMICAL ENGINEERING SCIENCE
Elsevier Ltd
Vol.178 pp.9 (pp.39-47) ISSN:0009-2509 DOI:10.1016/j.ces.2017.12.030

2017

A robust upscaling of the effective particle deposition rate in porous media
Article


Boccardo, Gianluca; Crevacore, Eleonora; Sethi, Rajandrea; Icardi, Matteo
JOURNAL OF CONTAMINANT HYDROLOGY
Elsevier
pp.11 ISSN:0169-7722 DOI:10.1016/j.jconhyd.2017.09.002

Simulation of a reacting gas–liquid bubbly flow with CFD and PBM: Validation with experiments
Article


Buffo, A.; Vanni, M.; Marchisio, D.L
APPLIED MATHEMATICAL MODELLING
Elsevier Inc.
Vol.44 pp.18 (pp.43-60) ISSN:0307-904X DOI:10.1016/j.apm.2016.11.010

Shear-induced aggregation of colloidal particles: A comparison between two different approaches to the modelling of colloidal interactions
Article


Frungieri, Graziano; Vanni, Marco
CANADIAN JOURNAL OF CHEMICAL ENGINEERING
Wiley
Vol.95 pp.13 (pp.1768-1780) ISSN:0008-4034 DOI:10.1002/cjce.22843
Reference laboratories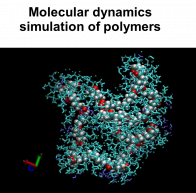 Leader Permanent staff
PhD, Post-docs and Grant researchers