Ceramic Materials
Specific mission
The ceramic materials research line aims at investigating, designing and developing - till a pre-industrial scale, innovative ceramic materials and components as well ceramic-matrix composites for engineering applications, including both structural and functional fields. Moreover, it aim at investigating traditional ceramic materials, by both theoretical and applicative points of view, taking into account the clear evolution of the technologies and the industrials processes involved into architectural and building applications.
Main research Topics
Development of advanced ceramic materials;
Development of ceramic-matrix composites;
Development of porous ceramics (in collaboration with the section Biomaterials);
Development of ceramics for biomedical applications (in collaboration with the section Biomaterials);
Development of functional ceramic materials;
Development of humidity and gas (e.g., NO2, CO2, O3, ammonia) sensors;
Development of traditional ceramic materials: innovative mortars and concretes;
Development of innovative geopolymer formulations;
Elaboration, microstructural characterization, mechanical characterization and "failure analysis" of ceramic materials.
Main partnerships
Departments of Architecture and Design (DAD), Politecnico di Torino
Environment, Land and Infrastructure Engineering (DIATI), Politecnico di Torino
Structural, Geotechnical and Building Engineering (DISEG) Politecnico of Torino;
Massachusetts Institute of Technology - MIT (Massachusetts, USA);
Institut National des Sciences Appliquées (INSA) of Lione (France);
AGH University of Science and Technology of Cracovia (Poland);
Institute for Manufacturing Technologies of Ceramic Components and Composites University of Stuttgart (Germany);
Ecole Nationale Supérieure des Mines de Saint-Etienne (France);
Ecole Polytechnique de Grenoble (France);
University of Rome Tor Vergata;
University of Rome III;
University of Rome La Sapienza;
Ce.Ri.Col.,
Colorobbia Research Centre;
Centro Ricerche Buzzi Unicem;
Thales Alenia Space (Italy);
Eni S.p.A.;
Aviospace;
NNEurope;
Ford;
FIAT;
Volvo;
Renault;
Magnettoweels.
Projects and publications
Selected funded research projects

GEOMAT - LEGANTI GEOPOLIMERICI COME ALTERNATIVI AL CEMENTO PORTLAND. FATTIBILITÀ TECNICA NELLA PROSUZIONE DI MATERIALI E COMPONENTI DIMOSTRATIVI
PALMERO PAOLA
2014 - 2015 (Completed)
LONGLIFE - ADVANCED MULTIFUNCTIONAL ZIRCONIA CERAMICS FOR LONG-LASTING IMPLANTS
MONTANARO LAURA
2012 - 2015 (Completed)

Selected recent publications

2017

Towards long lasting zirconia-based composites for dental implants: Transformation induced plasticity and its consequence on ceramic reliability
Article


Reveron, H.; Fornabaio, Marta; Palmero, Paola; Fürderer, T.; Adolfsson, E.; Lughi, V.; Bonifacio, A.; Sergo, V.; Montanaro, Laura; Chevalier, J.
ACTA BIOMATERIALIA
Elsevier
Vol.48 pp.10 (pp.423-432) ISSN:1742-7061 DOI:10.1016/j.actbio.2016.11.040

2016

Experimental analysis of self-healing cement-based materials incorporating extruded cementitious hollow tubes
Article


Formia, Alessandra; Irico, S.; Bertola, Federica; Canonico, F.; Antonaci, Paola; Pugno, N.; Tulliani, Jean Marc Christian
JOURNAL OF INTELLIGENT MATERIAL SYSTEMS AND STRUCTURES
SAGE PUBLICATIONS LTD Lancaster, PA
Vol.27 pp.20 (pp.2633-2652) ISSN:1045-389X DOI:10.1177/1045389X16635847

Microbial adhesion on novel yttria-stabilized tetragonal zirconia (Y-TZP) implant surfaces with nitrogen-doped hydrogenated amorphous carbon (a-C:H:N) coatings
Article


Schienle, S.; Al Ahmad, A.; Kohal, R. J.; Bernsmann, F.; Adolfsson, E.; Montanaro, Laura; Palmero, Paola; Fürderer, T.; Chevalier, J.; Hellwig, E.; Karygianni, L.
CLINICAL ORAL INVESTIGATIONS
Springer Verlag
Vol.20 pp.14 (pp.1719-1732) ISSN:1432-6981 DOI:10.1007/s00784-015-1655-5

2015

2014

Surface Coating of Oxide Powders: A New Synthesis Method to Process Biomedical Grade Nano-Composites
Article


Palmero, Paola; Montanaro, Laura; Reveron, H.; Chevalier, J.
MATERIALS
MDPI AG, POSTFACH, CH-4005 BASEL, SWITZERLAND
Vol.7 pp.26 (pp.5012-5037) ISSN:1996-1944 DOI:10.3390/ma7075012

2013

Development and mechanical characterization of novel ceramic foams fabricated by gel-casting
Article


Tulliani, Jean Marc Christian; Lombardi, Mariangela; Palmero, Paola; Fornabaio, Marta; Gibson, L. J.
JOURNAL OF THE EUROPEAN CERAMIC SOCIETY
ELSEVIER SCI LTD, THE BOULEVARD, LANGFORD LANE, KIDLINGTON, OXFORD OX5 1GB, OXON, ENGLAND
Vol.33 pp.10 (pp.1567-1576) ISSN:0955-2219 DOI:10.1016/j.jeurceramsoc.2013.01.038

2012

Mechanical properties of porous ceramics in compression: On the transition between elastic, brittle, and cellular behavior
Article


S., Meille; Lombardi, Mariangela; J., Chevalier; Montanaro, Laura
JOURNAL OF THE EUROPEAN CERAMIC SOCIETY
Elsevier BV
Vol.32 pp.9 (pp.3959-3967) ISSN:0955-2219 DOI:10.1016/j.jeurceramsoc.2012.05.006

Sol-gel derived 45S5 bioglass: synthesis, microstructural evolution and thermal behaviour
Article


Cacciotti, I; Lombardi, Mariangela; Bianco, A; Ravaglioli, A; Montanaro, Laura
JOURNAL OF MATERIALS SCIENCE. MATERIALS IN MEDICINE
Vol.23 pp.18 (pp.1849-1866) ISSN:0957-4530 DOI:10.1007/s10856-012-4667-6
Reference laboratories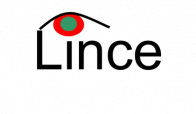 Leader Permanent staff
PhD, Post-docs and Grant researchers
MARCHISIO ANDREA
MOHAMMADI MEHDI
MOLINO GIULIA
ZIEGLER DANIELE